Working at NASA can provide unique and exciting job opportunities. It can be the chance of a lifetime to work on a satellite and see the products of your hard work launched into space.  The flip side is that many projects only span a few years, so your dream job may not last forever. Many of us change projects routinely – and also have to deal with some level of uncertainty concerning employment.
There are, however, some long-running projects at NASA – and the Hubble Space Telescope is one of them.  HST was carried into orbit nearly twenty years ago, and it has been serviced by astronauts four times.  Each repair of Hubble called for specialized skills that may or may not be applicable elsewhere. With Servicing Mission 4 successfully complete, we wanted to find out what the people who spent years (and perhaps their entire careers) on Hubble were doing now that the final servicing mission is done.
Click to listen! (12MB MP3, right-click to save)
Transcript (Text, PDF)
We got to touch Hubble hardware!
Justin Cassidy, who worked on the development of the tools the astronauts used, was kind enough to show us some hardware from Hubble. These are the real things!
This is the handrail that astronaut Mike Massimino had to yank off of the Hubble. You can even seen where the stuck bolt slightly damaged the edge of the hole in the end.
Here is a little video of the handrail being ripped off of Hubble!
This is the cover plate from the Advanced Camera for Surveys (ACS). It was never designed to be removed, so they had to design a special piece of hardware that would attach to it and contain the tiny screws (32 of them!)
This is the ACS fastener capture plate – we took a pic of it when we gave one of our listeners a tour.
There is a little video here, about the ACS repair. It features another one of our interviewees, Kevin Boyce. There's a bigger picture of the ACS fastener capture plate here.
This video features Justin Cassidy and Mike Massimino, and shows the Hubble tools in action!
This is the pistol grip tool, or PGT. I believe it is a multi-purpose tool for use on the Space Station, as well as Hubble. It's like a programmable power screwdriver for all of those pesky Hubble screws. It was really heavy – though it's not in space!
This is the RIB, designed to capture hardware during removal.
This tool was used during the first Hubble Servicing Mission, possibly by Story Musgrave.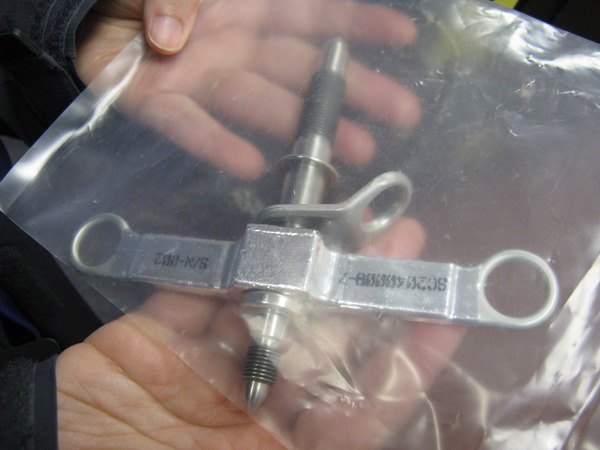 This roller was used during Servicing Mission 4 to smooth out materials.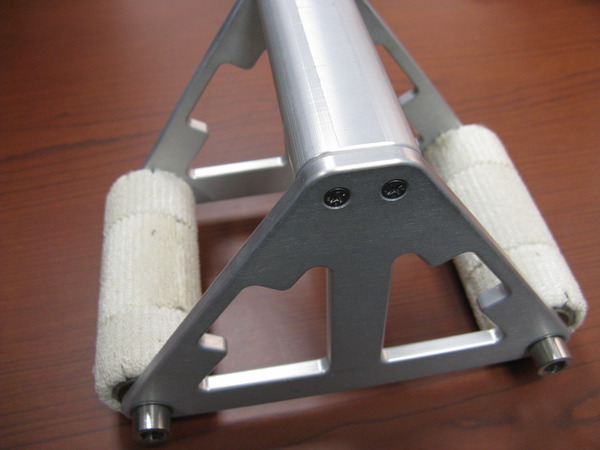 Credits:
Host
Maggie Masetti
Guests
Mark Jarosz
Justin Cassidy
Jackie Johnson
Kevin Boyce
Eliot Malumuth
Editor
Maggie Masetti
Theme Music
Naked Singularity
Transcript
Maggie Masetti
Website Support
Meredith Gibb
Maggie Masetti
Producer
Sara Mitchell
Responsible NASA Official
Kim Weaver