Click to listen! (6.3MB MP3, right-click to save)
Transcript (Text, PDF)
Professional meetings are a part of the lives of most scientists – but what actually goes on at one of these? It's not just sitting in meetings and listening to talks!  These meetings offer an opportunity to share exciting results, catch up with old friends, and pick up some goodies in the exhibit hall.
The Blueshift team team attended the American Astronomical Society (AAS) meeting in January and we thought we'd give you a tour of what we were doing there.  Because what happens at a professional meeting… ends up on Blueshift!  Check out our gallery of photos, too!
A Few Images from AAS
The James Webb Space Telescope Town Hall Meeting

Eric recording for our podcast.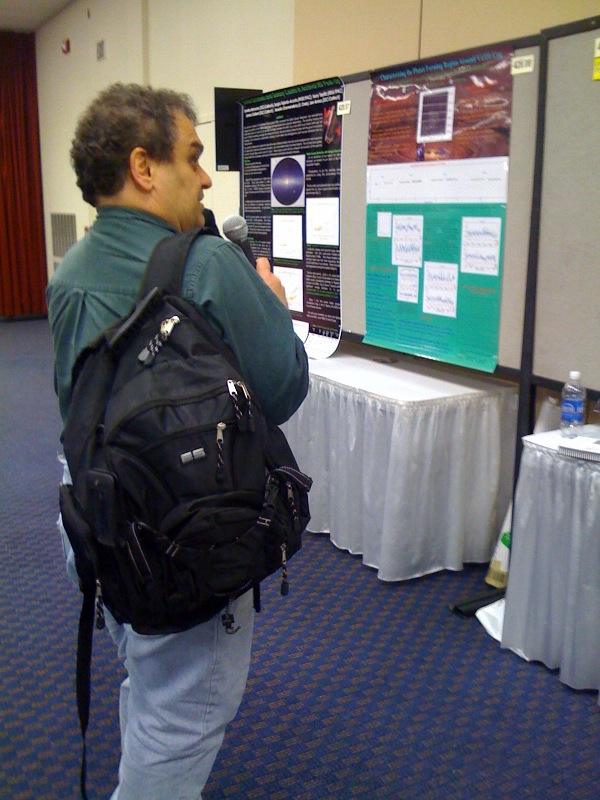 The material Webb's sunshield will be made out of.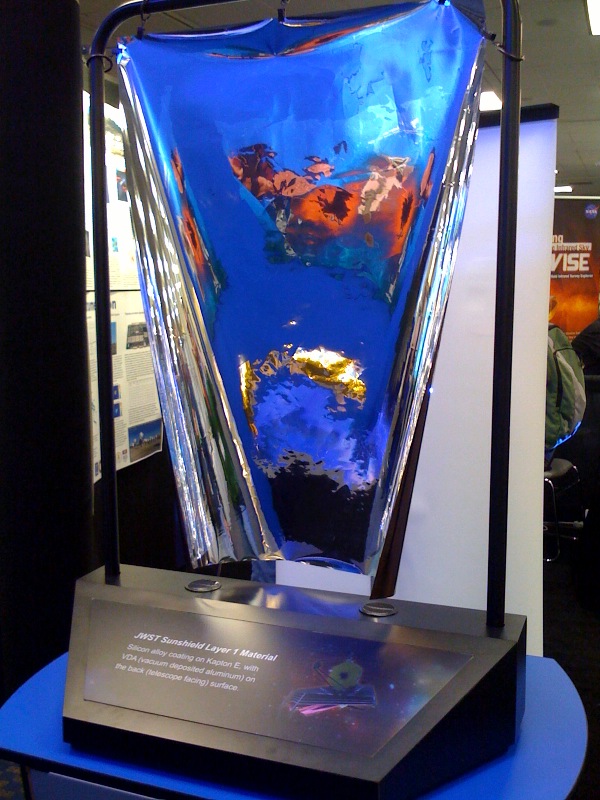 The Webb

Our Blueshift poster!

Credits:
Host
Maggie Masetti
Guests
Eric Winter
Maggie Masetti
Tommy Nelson
Massimo Stiavelli
Sara Mitchell
Sarah Eyermann
Editor
Maggie Masetti
Theme Music
Naked Singularity
Transcript
Eric Winter
Maggie Masetti
Website Support
Meredith Gibb
Maggie Masetti
Producer
Sara Mitchell
Responsible NASA Official
Kim Weaver